100% organic macadamia nuts ground into butter.
From creamy for nut spreads to ultra liquid for nut milk:
We produce macadamia butter according to your requirements.

Roasted or raw.
The nut butter is available both from the raw and roasted nuts gently prepared.

Our flavorful macadamia nut butter is perfectly suitable for sauces and dips, as a spread, for refining noble creams or dressings, for the production of delicious pralines and as a very easy-to-process basis for macadamia-milk, -cream and cheese.
Of course, it is also suitable for cooking and baking.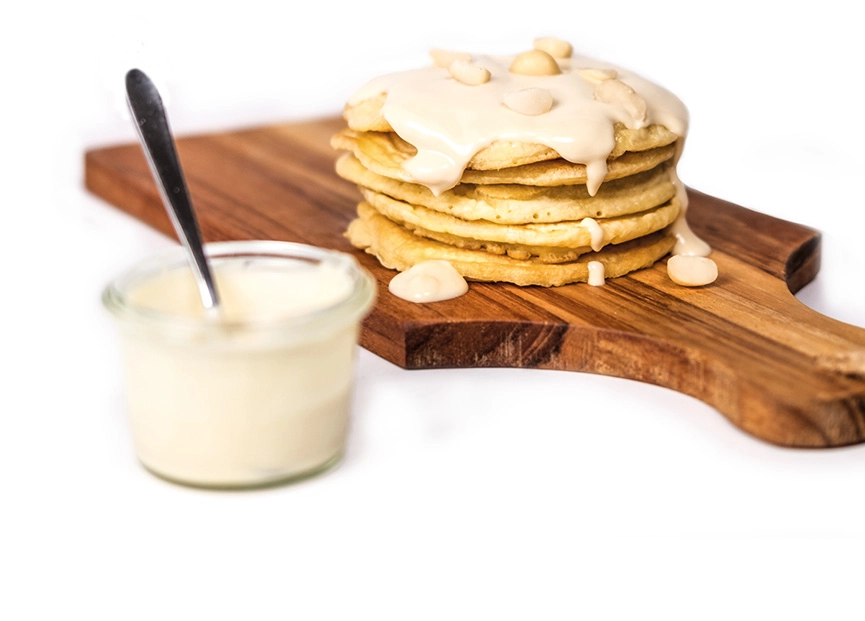 Nut butter fluid - creamy - spreadable
Worldwide shipping - for trade and industry.
Please contact us for an offer tailored to your needs.