New market opportunity for Kenya's smallholder farmers.
Native, refined or crude avocado oil
Avocados from smallholder farmers
Hass and Fuerte Avocado
Cultivation without artificial irrigation
Own oil facility on site
Avocado Oil: How we produce it
We have launched a sustainable avocado oil - without irrigation systems in organic certified quality with a 100% transparent supply chain and gentle local production.
Thus, we can produce virgin, refined and also crude avocado oil.
The macadamia trees of our smallholders thrive in organic mixed cultivation at the foot of Mount Kenya. In between, there is plenty of space for growing organic Avocados , organic mangoes and many other fruits and vegetables. What is not needed by the smallholders for their own consumption, we want to bring gradually to the market.
This will create even better income opportunities and more jobs in the Kenyan region.
The avocado factory opened in 2021, here the Avocados are cold-pressed into high-quality organic avocado oil for retailers, food manufacturers and cosmetics producers.
The smallholders live in the immediate vicinity of the production site, which guarantees short transport routes for the fruit to be processed.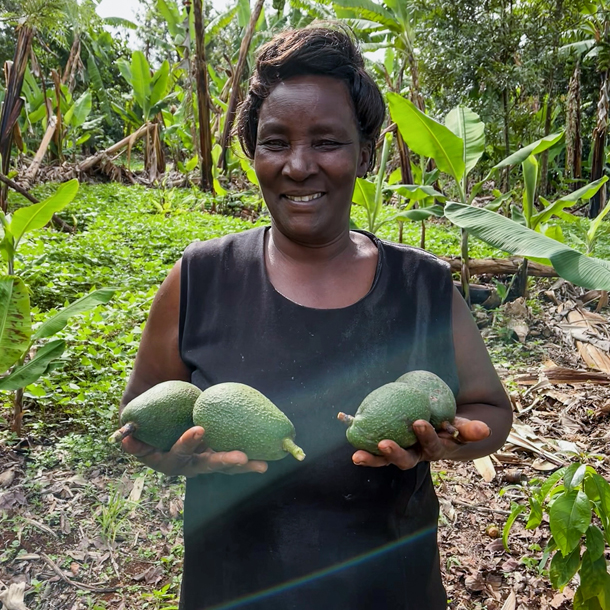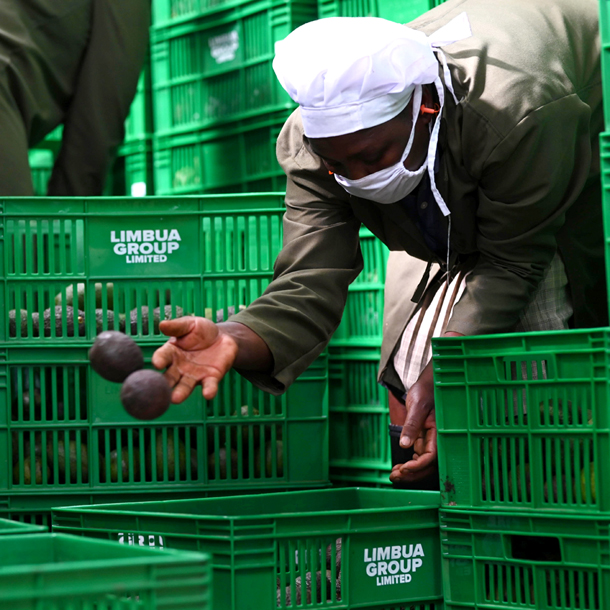 Avocado Oil: What for?
Avocado oil has a mild, nutty flavor and a high smoke point, making it suitable for a variety of cooking methods such as frying, sautéing, and roasting. Its high smoke point also makes it a good choice for grilling or other high-heat cooking methods.
In addition to its culinary uses, avocado oil is also used in the cosmetics industry as an ingredient in skin and hair care products. Its moisturizing properties make it a popular ingredient in facial moisturizers, body lotions, and hair conditioners.
Overall, avocado oil is a healthy and versatile oil that can be used in a variety of ways to support overall health and wellness. Its high nutrient content and mild flavor make it a popular choice for cooking and as an ingredient in beauty products.
Learn more about the process of our internal production: